Bismillahir-Rehmanir-Raheem
Nahmaduhu wa'nu Salli Alaa Rasooli'hil Kareem
---
| | |
| --- | --- |
| Moulana-o-Moulvi Hafiz-o-Qari Hazrath Alhaj Sufi Abdul Khader Shah Wajid Khadri, Chishti, Hussaini Abul-ula'yee Ashrafi Jahangiri is a renowned Alim-e-Deen from Bangalore, well-known all over in India.Hazrath Qibla is also the Sufi Master of Silsila-e Qadria, Chishtia, Soharwardia, Naqshbandia.He is the founder Trustee & President of the charitable Trust, Gulshan-e-Quadria.Currently, He is the Khatib-o-Imam of the historic Juma Masjid at Shivajinagar, Bangalore. | |
Hazrath Qibla's Shijrah (Spiritual Lineage)
Bismillahir-Rehmanir-Raheem
Ka Shajratin Toyyabati Asluhan Saabitu'nw Wa-far'o ha Fis-samaa'ii
(13 Para Surah Ibrahim 24 Aayath)
1. Hazrath Alhaj Sufi Abdul Qadir Shah Wajid Sahab Ta-aal-Allahu-Hayath


Read More
| | |
| --- | --- |
| Khatib-o-Imam, Juma Masjid, Shivajinagar, Bangalore. | |
2. Hazrath Alhaj Sufi Ali Hussain Shah Sahab Qad-das-Allahu Sirrahul Aziz

3. Hazrath Khwaja Mohammed Hasan Shah Sahab Qad-das-Allahu Sirrahul Aziz

4. Hazrath Mohammed Inayath Hasan Shah Sahab Salamah'Allahu-ta'aala


Read More

Village Bhainswadi Shariff, Post Milak Railway Station, Rampur District, UP./ 4th Shawwal, 1360H.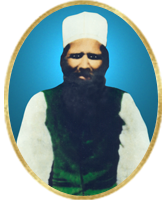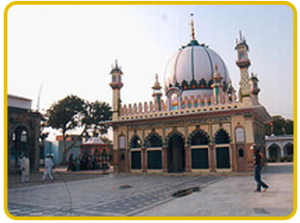 Shah Inayat Hasan (R.U.A) with all his attributes was a great scholar of divinity. Alim-e-Rabbani is titled to that sacred person who commands respect in such a way that even spiritual heads of the time pay obeisance and give great importance to his scholarship. He wrote books to promulgate his spiritual lineage. Ejaz-e-Jahangiri which is a book very fruitful for the seekers.He was bestowed with the title of Sheikh-ul-Auliya. Shaikh ul Aulia is a great title that indicates his distinction and singularity and marks his glory.In 1356 Hijri, he went for pilgrimage to Mecca and Madina. Mohammad Inayat Hasan Shah left this World on 4th Shavval, 1360 Hijri (26th October, 1941 on Sunday at Bhaisori).According to his wish and will, his last congregation (Namaz-e-Janaza) was led by very able Khalifa of Imam Ahmad Raza Khan – Allama Naimuddin Muradabadi.Urs Dates : 2 Shavval to 5 Shavval Mubarak. Courtesy: www.shah-e-raza.com
5. Hazrath Mohammed Nabi Raza Shah Sahab Salamah'Allahu-ta'aala


Read More

Lucknow Shariff, Sadar Baazar, Islamia Qabarastan./ 24 Rabi-ul Awwal 1329H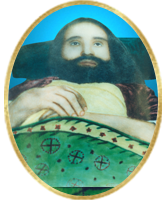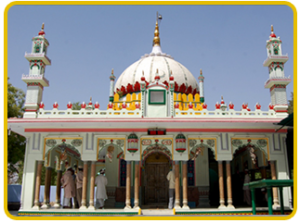 Please visit: www.shah-e-raza.com for complete history.
6. Hazrath Shah Abdul Haii Qad-das-Allahu Sirrahul Aziz


Read More

Satkanya, Mirza Khil, Chittagong district, Bangladesh 17 Zil-hajj, 1339H.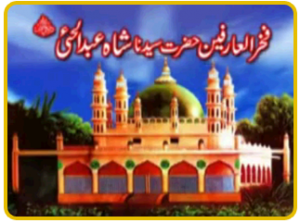 7. Hazrath Shah Muqlis-ur Rehman Al-mulaqqab Ba Jahangeeri Qad-das-Allahu Sirrahul Aziz


Read More
| | |
| --- | --- |
| Mirza Khel, Chatgaon district, Bangladesh / 12 Zii-Qaida 1302H | |
8. Hazrath Shah Imdad Ali Qad-das-Allahu Sirrahul Aziz


Read More
| | |
| --- | --- |
| Bhagalpur shareef, Mohalla Wali Chowk, Bihar / 6 Zii-Qaida 1304H | |
9. Hazrath Al-Farooqiy Al-Quadri Qad-das-Allahu Sirrahul Aziz


Read More
| | |
| --- | --- |
| Chapra shareef, Mohalla Kareem Chowk, Patna, Bihar / 6 Jamadil-awwal 1287H | |
10. Hazrath Shah Mazhar Hussain Qad-das-Allahu Sirrahul Aziz


Read More
| | |
| --- | --- |
| Chapra shareef, Mohalla Kareem Chowk, Patna, Bihar / 13 Rabi-us Sani | |
11. Hazrath Makhdoom Shah Hasan Dost Al-Mulaqqab ba Shah Farhatullah Qad-das-Allahu Sirrahul Aziz


Read More
| | |
| --- | --- |
| Chapra shareef, Mohalla Kareem Chowk, Patna, Bihar / 9th Shaban-l Muazzam 1226H | |
12. Hazrath Maulana Makhdoom Hasan Ali Shah Hasan Qad-das-Allahu Sirrahul Aziz


Read More
| | |
| --- | --- |
| Khwaja Kalan Ghat, Patna shareef city, Bihar / 28 Rabi-ul Awwal 1224H | |
13. Hazrath Shah Mun'am Paak baaz Qad-das-Allahu Sirrahul Aziz


Read More
| | |
| --- | --- |
| Methan Ghat, Patna shareef city, Bihar / 12 Rajab-ul murajjab 1185H | |
14. Hazrath Khwaja Mir Sayed Khaleel-uddeen Qad-das-Allahu Sirrahul Aziz


Read More
| | |
| --- | --- |
| Qasbah Barah shareef, Mohalla Mir, Patna shareef city, Bihar / 19 Zii-Qaida | |
15. Hazrath Khwaja Mir Sayed Jafar Deewan Qad-das-Allahu Sirrahul Aziz


Read More
| | |
| --- | --- |
| Qasbah Barah shareef, Mohalla Mir, Patna shareef city, Bihar / 24 Rabi-ul-Awwal | |
16. Hazrath Khwaja Mir Sayed Ahlullah Qad-das-Allahu Sirrahul Aziz

17. Hazrath Khwaja Mir Nizamuddin Qad-das-Allahu Sirrahul Aziz


Read More
| | |
| --- | --- |
| Mohalla Nayee Sarai, Patna city, Bihar shareef / 4 Moharram-ul Haram | |
18. Hazrath Khwaja Mir Sayed Taqiyuddin urf Mir Muttaqi Durwesh Qad-das-Allahu Sirrahul Aziz


Read More
| | |
| --- | --- |
| Mohalla Nayee Sarai, Patna city,Bihar shareef | |
19. Hazrath Khwaja Mir Sayed Naseeruddin Qad-das-Allahu Sirrahul Aziz

20. Hazrath Khwaja Mir Sayed Mehmood Qad-das-Allahu Sirrahul Aziz

21. Hazrath Khwaja Mir Sayed Fazlullah urf Sayed Gusa'een Qad-das-Allahu Sirrahul Aziz


Read More
| | |
| --- | --- |
| Mohalla Bara'dhari, Patna city, Bihar shareef / 5 Jamad-ul Aakhar (Jamad-us-Sani) | |
22. Hazrath Khwaja Shah Qutbuddin Beena-e-Dil Qad-das-Allahu Sirrahul Aziz


Read More
| | |
| --- | --- |
| Mohalla Alanpura, Bairoon Jail-khana, Jonpur shareef / 25 Shaban-ul Muazzam, 925H | |
23. Hazrath Khwaja Shah Najmuddin Qalandar Qad-das-Allahu Sirrahul Aziz


Read More
| | |
| --- | --- |
| Gachmana Pancha, near Gar Mandu Nau-nehra, Sooba Malwah / 20 Zil-Hajj | |
24. Hazrath Khwaja Mir Sayed Mubarak Gaznavi Qad-das-Allahu Sirrahul Aziz


Read More
| | |
| --- | --- |
| Hauz-e Shamsi Sharqi, Meh'rauli, Delhi / 13 Rabi-ul Aakhar 622H | |
25. Hazrath Khwaja Mir Sayed Nizamuddin Qad-das-Allahu Sirrahul Aziz

26. Hazrath Sheikh us Shuyookh Hazrath Khwaja Shahbuddeen Saharwardi Qad-das-Allahu Sirrahul Aziz


Read More
| | |
| --- | --- |
| Baghdad shareef, Iraq / Ghar-ae Juma Moharram shareef 632H | |
27. Hazrath Ghous-us Saqlain Mehboob-e-Sub'hani Qutb-e-Rabbani Sayed Mohiyuddeen Sheikh Abdul Qadir Jeelani Qad-das-Allahu Sirrahul Aziz


Read More
| | |
| --- | --- |
| Baghdad shareef, Iraq / Friday Night, 17 or 11 Rabi-us Sani 561H | |
28. Hazrath Khwaja Abu Sa'eed Ali il Mubarak Al Makhzumiy Qad-das-Allahu Sirrahul Aziz


Read More
| | |
| --- | --- |
| Baghdad shareef, Iraq / 25 Moharram shareef 513H | |
29. Hazrath Khwaja Abul Hasan Ali Al-Hankary Al Gaznavi Qad-das-Allahu Sirrahul Aziz

30. Hazrath Khwaja Abu Yusuf Tartoosi Qad-das-Allahu Sirrahul Aziz

31. Hazrath Khwaja Sheikh Abdul Aziz Habshi Yemeni Qad-das-Allahu Sirrahul Aziz

32. Hazrath Khwaja Sheikh Rahimuddeen Ayaz Qad-das-Allahu Sirrahul Aziz

33. Hazrath Khwaja Sheikh Abu-Bakr Shibli Qad-das-Allahu Sirrahul Aziz


Read More
| | |
| --- | --- |
| Shaam (Currently Syria) or Baghdad shareef, Iraq / 27 Zil-Hajj 343H | |
34. Hazrath Khwaja Sayed ul Ta'if Junaid Baghdadi Qad-das-Allahu Sirrahul Aziz


Read More
| | |
| --- | --- |
| Baghdad shareef, Iraq / Friday 16, Rajab ul-Murajab 297H or 298H | |
35. Hazrath Khwaja Sirri Saqti Qad-das-Allahu Sirrahul Aziz


Read More
| | |
| --- | --- |
| Iran or Baghdad shareef / Thursday 3 Ramazan 253H | |
36. Hazrath Khwaja Sheikh Mahroof Karkhi Qad-das-Allahu Sirrahul Aziz


Read More
| | |
| --- | --- |
| Karq or Baghdad shareef / 20 Muharram 200H | |
37. Hazrath Sayedina Imam Ali bin Moosa Raza Alaih-issalam


Read More
| | |
| --- | --- |
| Mash-had Muqaddas, Iran / Friday 9, Safar 237H | |
38. Hazrath Sayedul Awliya Sayedina Moosa Kazim Alaih-issalam


Read More
| | |
| --- | --- |
| Kazmin Shareef or Baghdad shareef, Iraq / Friday 15, Rajab-ul Murajjab 183H | |
39. Hazrath Sayedina Imam Jafar Sadiq Alaih-issalam


Read More
| | |
| --- | --- |
| Jannat-ul Baqii, Madina Tayyiba, Saudi Arabia / 18 Rajab-ul Murajjab 182H | |
40. Hazrath Sayedina Imam Mohammed Baqar Alaih-issalam


Read More
| | |
| --- | --- |
| Jannat-ul Baqii, Madina Tayyiba, Saudi Arabia / 10 Zil-Hjj 120H | |
41. Hazrath Sayedis Sajideen Imam Zainul Aabideen Alaih-issalam


Read More
| | |
| --- | --- |
| Jannat-ul Baqii, Madina Tayyiba, Saudi Arabia / 8 Muharram -ul Haram 94H | |
42. Hazrath Qurratul Aini Rasoolis Saqalain Sayedina Imam e Hussain Alaih-issalam


Read More
| | |
| --- | --- |
| Karbala-e Mo-alla / Shahadath 10 Muharram-ul Haram 61H | |
43. Hazrath Asadullah il Galib Matloob-e-Kulli Thaalib Mazharil Ajaib Maulana Wa Maula'al Kulli Sayedina Ali Alaih-issalam


Read More
| | |
| --- | --- |
| Najaf-ul Ashraf, Iraq / 20 Ramazan shareef 41H | |
44. Hazrath Sayedul Mursaleen Shafeeul Muznabeen Rehmatal lil Aalameen Sayed us Saqalain Nabiy ul Harmain Sahibe Qaaba Qausain Aw Adna Ahmed e Mujtaba Muhammed Mustafa Sal Allahu Ta'Aala Alaihi wa Salam


Read More
| | |
| --- | --- |
| Madina Tayyibah, Saudi Arabia / 12 Rabi-ul Awwal 11H | |